TRIBA ARGENTINA

---
Since 2016 Triba contributes to the Studio as a cultural instrument. It is a collective of women professionals that plan, review, refute, and gradually re-define the surrounding space. Triba actively reflect on topics that affect the world of Architecture, Urbanism, and more specifically Interior Urbanism. Transgressing all classifications in search of a new perspective, we find in the intersection of Urbanism, Architecture, and Art a space for open discussions about the course of our fluid society. We affirm the indissoluble link between art and urbanism by creating site-specific installations that establish new topographies of thought. In a Triba installation the observer is not only a witness but also an active participant. Every project sheds light on a societal fissure and is incomplete until the spectators insert themselves with their own regard, memories, baggage, and desires. It is in the variability of the interactions with the human that Triba installations go beyond aesthetics and culture, to venture into the terrain of ethics. We expose dilemmas and nudge participants towards the possibility of a new social contract. A city is a complex organism in perpetual flux. Triba strives to create spaces where a citizen can become an active contributor in the evolution of the urban behemoth.

founding team members: carnota fresia; kreth karina; kreth vanesa; perotti florencia.

En el 2016 TRiBA se suma como practica cultural al estudio. Triba permite llevar a cabo una reflexión activa sobre temas cercanos a la cultura de la disciplina. TRiBA es la idea que bosquejamos, revisamos, rechazamos y gradualmente re-elaboramos con valores femeninos, junto a artistas y profesionales en cada propuesta final. Sin revolución en la mirada de una audiencia y en reclamo a la concientización de orden orgánico, TRiBA restablece el carácter indisoluble entre el arte y un urbanismo interior que propone en la ciudad. La forma instalativa se incorpora a la mirada de nuevas topografías que invitan al lector a evocar toda síntesis, obra de la imaginación. Este proceso, convierte a la puesta no solo en un valor estético sino en un valor cultural, incluso ético. Donde el éxito de estas intervenciones demanda el grado de madurez de una época y reconocimiento en su análisis de un nuevo contrato social.

De la sociedad recibe TRiBA su tarea y es en la sociedad donde obtiene el material que ha de moldear. La sociedad es el factor y mediador de cada perfomance que interviene y transmite información, ideas y actitudes. El cruce de fronteras en busca de una nueva perspectiva encuentra en el escenario urbano a la arquitectura y al arte como función de la comunidad en relación a un arte social, con el objetivo de mostrar el entretejido de una serie de relaciones que complementan o discuten esta problemática que traduce la necesidad y aspiraciones de la sociedad de su tiempo. La ciudad es un organismo complejo que practica sus diferentes funciones en permanente intercambio. TRiBA hace participe al espectador de una performance en continuo crecimiento.

equipo fundador: carnota fresia; kreth karina; kreth vanesa; perotti florencia.
Ciclorama, Mariana Sissia, 2019
---
Within the framework of Usina del Arte's 2019 programming, Triba – platform for cultural content – coproduced and presented together with the artist Sissia her 360 degree visual immersion project. The project resulted from 10 years of investigation and exploration with graphite as a constitutive material for the piece.The work was accompanied by various conferences that addressed the piece from the perspective of different disciplines.

Sissia's work brings to light references from the chemical, topographical, and astrological worlds. Working with pulverized graphite mixed with solvents, she explores the the behavior of one material as it encounters another of a different nature and the reaction that occurs when they are left uncontrolled. The 30 meter long artwork offers the spectator a 360 degree immersive experience, where the finite and structured become cyclical and infinite.
ciclorama, Marina Sissia, 2019
En el marco del lanzamiento de la programación 2019 de la Usina del Arte, TRiBA, plataforma de gestión de contenido cultural, coprodujo y presentó junto a la artista su proyecto a gran escala en el Salón Mayor, que permitió una inmersión visual de 360 grados. El mismo fue producto de 10 años de investigación y exploración con el grafito como material constitutivo de la obra.

La propuesta estuvo acompañada por una serie de charlas vinculadas a la muestra para explorar la obra desde distintas áreas del conocimiento.
Con reminiscencias temáticas y visuales ligadas a la química, la topografía y la astrología, la artista trabajó con grafito pero en estado de pulverización mezclado con solventes, explorando el comportamiento de un material en el encuentro con otro de diferente naturaleza, y en la reacción natural de estos ante la ausencia de control. La obra, que se presentó sobre un papel de 30 metros, fue una oportunidad para experimentar una inmersión visual de 360 grados en la cual lo finito y delimitado se transformó en cíclico e infinito.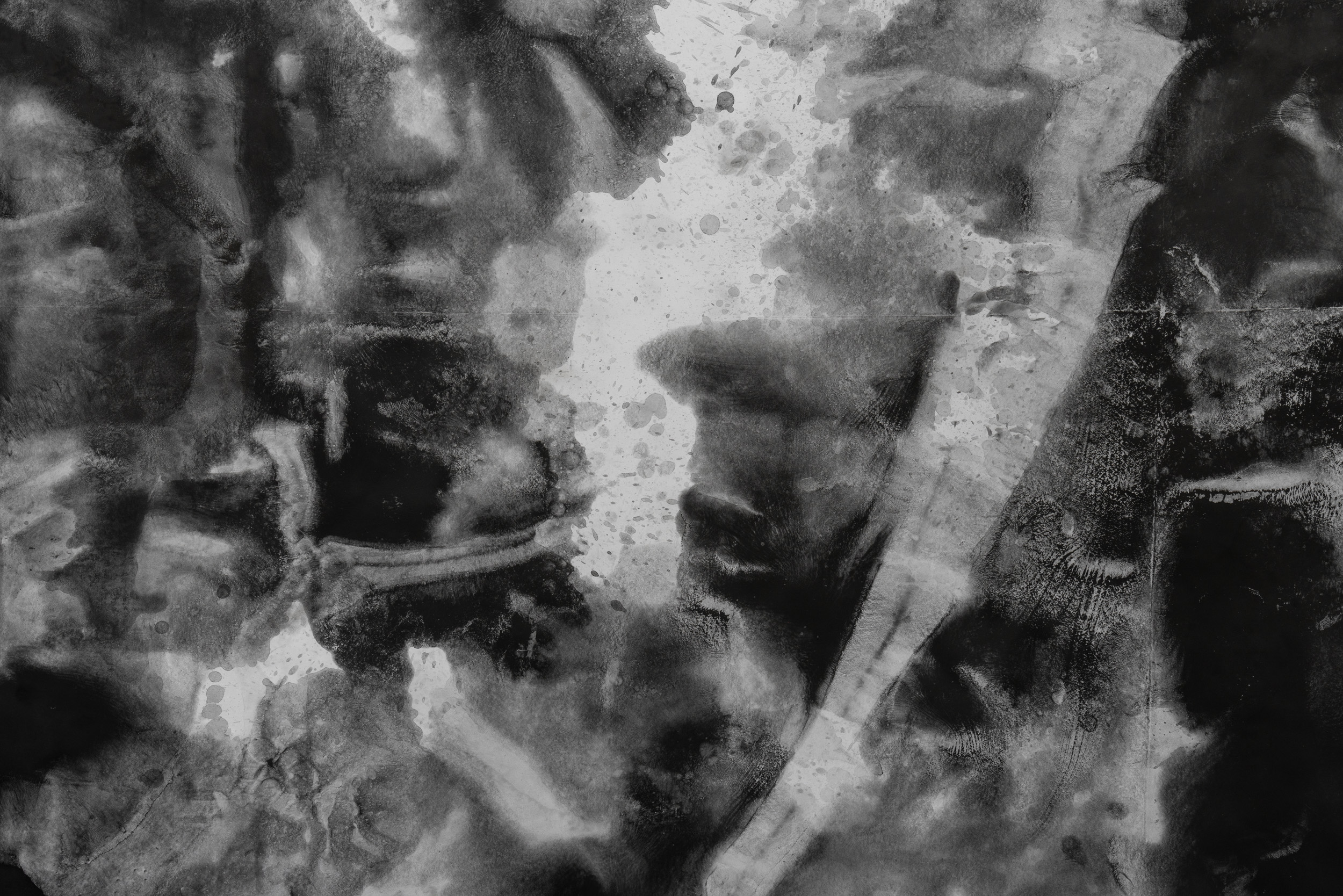 Repaso, Bienal Sur , 2017
---
Different modes of cultural intervention are addressed in TRiBA's proposal for Bienal Sur. Particular attention is paid to revered spaces of cultural heritage with a discourse of unity and respect.

The performance resides in three venues contemporarily: the the Jewish Libertad temple, the Russian Orthodox church, and the Catholic Santa Catalina de Siena church. The piece is made up of all its constitutive parts. None are expendable.

Through the use of different artistic and professional disciplines each part reflects on a variety of languages and perspectives. It is a piece that addresses 'reflection' within modern discourse, where form is relevant but not the protagonist and where the recollection of the experience enhances our observation.
Repaso, Bienal Sur, 2017
Diferentes formas de expresion cultural intervienen la propuesta de TRiBA en recintos sacros de patrimonio historico desde un discurso moderno de unidad y respeto.
Su forma refleja la ¨performance¨ del conjunto. La arquitectura que dara cobijo a la propuesta sera el Templo Libertad, Iglesia Ortodoxa Rusa, y La Iglesia Santa Catalina de Siena.

Desde sus diferentes disciplinas artistas y profesionales pondran de manifiesto reflexiones del lenguaje cultural en la diversidad de sus miradas.
TRIBA revela el comportamiento de un mensaje que reflexiona sobre el discurso contemporaneo donde su forma en la representación es parte pero no protagonista, donde el repaso de cada acción enriquece desde la experiencia a nuestra observación
- Santiago Martinez y PANTO. The project seeks to combine technical factors in the Temple with musical extracts and sounds belonging to the archives of the Israelite Congregation of Argentina, in order to generate new sounds through acoustic synthesis.

Soundscapes were projected throughout the space, evoking tradition and history through the lens of current technologies and language. The soundscapes were created by combining digital and analog snythesizers, sequencers, and spatial effects generated by samples triggered with Ableton Live software.

-Arturo Peruzzotti. Conceived to accompany the sound and other artistic interventions in the space, Peruzzotti created a contemplative atmosphere through the use of light, color, and shade. .

-Juliana iriart. Smoke in the sky, paintings in movement. The spectator is invited to see the static within movement. The paintings move slowly, continuously offering viewings from different angles.

There are three pieces, each made up by two paintings, one on each side of the stretcher and mounted on wheels. A choreography with constantly mutating relationships emerges as the space is traversed by the works. Soft, interrupted lighting and surround sound complete the otherworldy atmosphere.
- Santiago Martinez y PANTO. La propuesta intenta combinar las disposiciones técnicas del Templo así como extractos de música y sonidos pertenecientes al archivo de la Congregación Israelita de la República Argentina con la generación de nuevos sonidos a través del uso de la síntesis sonora.

Valiéndose de la utilización integral del espacio y todos sus parlantes, se proyectarán soundscapesn, evocando la tradición y la historia atravesada por tecnologías actuales y de lenguaje contemporáneo. Combinando el uso de sintetizadores analógicos y digitales, secuenciadores y efectos espaciales con samples disparados desde Ableton Live, el software por excelencia para la generación y modulación de sonidos en tiempo real.

-Arturo Peruzzotti. Se trabajara con la luz, el color y la sombra para lograr un clima y ambiente de contemplación. Creando diferentes paisajes visuales que acompañarán a las intervenciones sonoras y plásticas.

-Juliana iriart. Humo en el Cielo. Pinturas en movimiento. Invita al espectador a ver lo estático en movimiento. Las pinturas, irán de un lado a otro lentamente, mostrando distintos ángulos de la misma imagen.

Cada una de las tres piezas está formada por dos pinturas, una de cada lado del bastidor, montadas sobre ruedas. Generando un teatro o danza de pinturas, porque las relaciones y los relatos son inevitables cuando un espacio se transita. La escena se completa con luz tenue y entrecortada, acompañada de instrumentos con sonidos envolventes que tienen la virtud de llevarnos a otras esferas.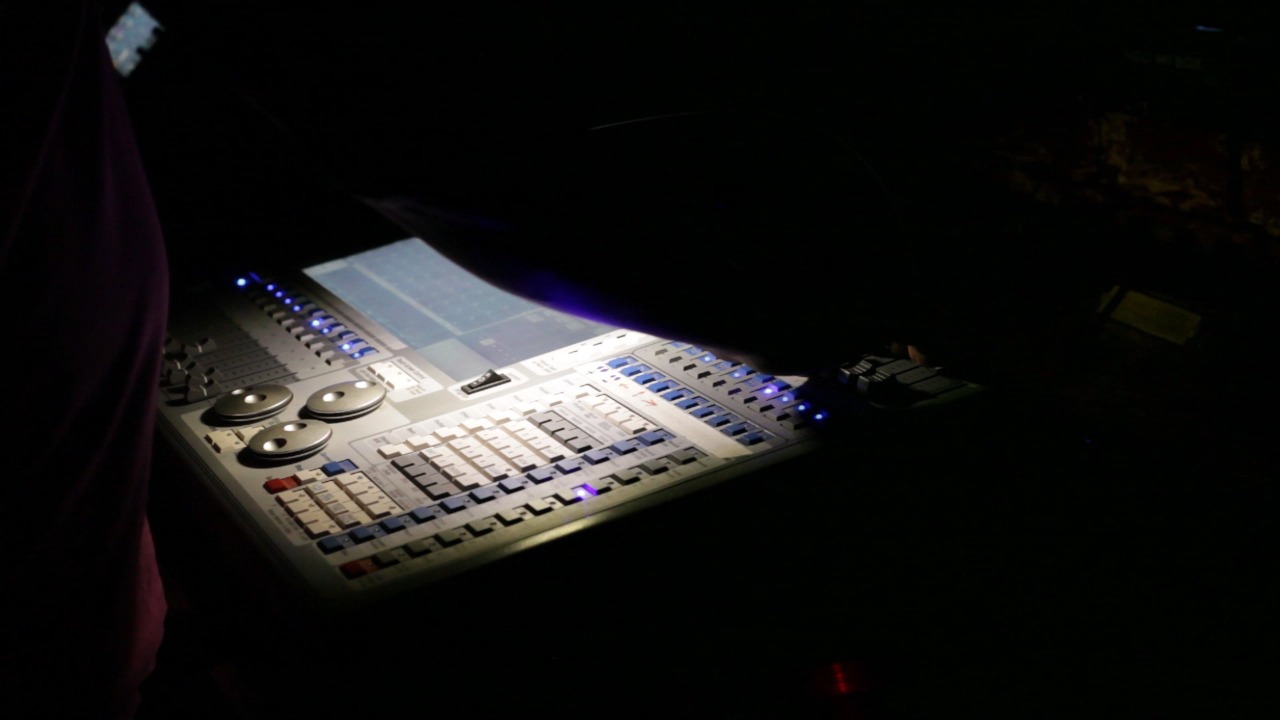 -Nicolás Melmann y Coro ¨Likui¨ Agafi. The project is a sound installation that uses field recordings made in Russia combined with instrumental and electronic music, and texts both in Russian and in Spanish sourced from Russian literature. The dialogue of these soundscapes with the sounds of the San Telmo Russian Orthodox church which have been previously captured and reproduced, transport the audience to these distant lands and culture. An auditory collage is created that describes a place, a culture, modes of human interaction, and patterns of movement in public spaces.

-Gustavo Lamas e Ismael Pinkler. This project is based on the specific acoustic architecture of the church where it is based, where part of the choir is in the right transept, the second part in the left transept, and the organ in the central nave. A piece was composed in response to this distribution both to highlight and celebrate it.
-Nicolás Melmann y Coro ¨Likui¨ Agafi. El proyecto se propone realizar una instalación sonora utilizando grabaciones de campo hechas en Rusia combinadas con instrumentos, electrónica y textos, se construyen paisajes sonoros que proponen un viaje a aquellas tierras, describiendo sus lugares y su cultura a través del sonido, dialogando a su vez con los propios sonidos del templo de San Telmo. Todo un universo audible que describe un lugar, una cultura, manifestaciones espontáneas de sus habitantes, patrones de conducta en espacios públicos. La propuesta es trabajar con estos sonidos, procesarlos y re especificarlos en la Iglesia Ortodoxa Rusa de San Telmo, estableciendo un tándem sonoro entre ambos lugares para lo cual se realizarán también grabaciones en la iglesia local, e intervenciones con instrumentos acústicos, electrónica y textos clásicos de la literatura Rusa (en ruso y en español) construyendo este relato / collage sonoro.

-Gustavo Lamas e Ismael Pinkler. Mezcla. A partir de las características acústicas del espacio los artistas crearán una composición que cobre vida en el lugar específicamente. El objetivo de esta puesta sonora consistirá en establecer un diálogo entre la acústica del espacio y la composición Se tomará como referencia la ubicación de las distintas secciones musicales en la iglesia, donde una sección del coro está ubicada en un ala, la otra en otra y el órgano y las cuerdas en el centro.
Esplendor, Paola Vega, 2017
---
Based on the premise that culture is expression, TRiBA proposes ways to explore, discover, and re-establish relationships. TRiBA seeks to create beauty as a means of social connection, with the responsibility of integrating into society the legacy each project creates.

Inspired by the large format works of Claude Monet that investigates nature and abstraction, as well as Turner's luminous painting, Vega's project seeks to address the union of art and nature. Her monumental piece is positioned on the historical dock of Vuelta de Rocha and is illuminated by the sun and moon, altering its colors as time passes and the weather changes. It is a work that incorporates itself in its locale and at the same time transforms it.
Esplendor, Paola Vega, 2017
Construida sobre el hecho de que cultura es expresión, TRiBA propone dentro de su marco de acción, nuevos recorridos que permitan dar cuenta la relación sensible con el otro. Con el fin de generar identidad y belleza como parte de un enlace social. Con responsabilidad devuelve a la comunidad el legado cultural de cada acción.

Inspirado en el trabajo de Claude Monet con sus pinturas de grandes dimensiones y su trabajo con respecto a la abstracción y la naturaleza, así como en las lumninosas pinturas de Joseph Mallord William Turner. Este proyecto apunta a la unión del arte y la naturaleza. Una obra de arte ubicada en un espacio público que se incorpora a él y que hace que la misma se transforme, proponiendo en esta oportunidad una mirada más allá del Riachuelo. Situada en el muelle histórico de la Vuelta de Rocha, una pintura de dimensiones monumentales que estará iluminada por el sol y la luna, y que cambiará sus tonos a medida que cambie el clima y la luz del día.